About
Internet Compliance Consultants is the premier internet marketing compliance law firm in the country. Their client base consists of a broad range of Internet and E-Commerce Companies, including Networks, Publishers, Advertisers, Lead Generators, Affiliates, List Managers and ISPs. With over ten years of legal experience in internet marketing, Linda Goodman and her team have the most comprehensive understanding of the unique risks and solutions for businesses marketing on the internet. They understand the unique business models and how each model works as a collective whole.
---
Linda L. Goodman, Esq., Founder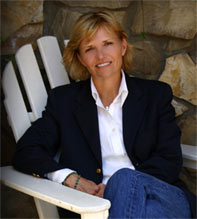 As the founder of Internet Compliance Consultants, Linda Goodman is the most highly recognized and respected Internet Attorney in practice. Linda entered the Internet space in 2001 by successfully defending On-Line Marketing and E-Commerce businesses against claims brought by the Federal Trade Commission, New York, Florida and Texas State Attorney Generals, large ISP firms and private civil litigants throughout the United States. She has since combined her litigation experience with her extensive knowledge of the daily operations of businesses within the Internet space into a series of comprehensive compliance programs. These programs are designed to minimize the risk of government investigation and costly litigation. Uniquely designed, they set up an internal system for compliance auditing for Federal and State Advertising, E-Mailing and E-Commerce compliance and are the beginning steps for any Internet-Based business to develop a compliance culture within their individual organization. Linda's compliance programs have been successfully implemented for a broad range of Internet and E-Commerce Companies, including Networks, Affiliates, List Managers, Advertisers and ISPs.
With over 20 years of solid legal practice behind her, Linda Goodman currently serves as outside general counsel to the Internet-Based Community in which she handles all legal matters from business formation, to compliance policies and practices, contractual issues as well as overseeing various attorneys needed in specialized fields of law. She is a frequent speaker on internet legal compliance and hosts a variety of specialized in-house compliance programs.
Linda graduated cum laude with a Bachelor of Science degree from Arizona State University in 1985 and received her Juris Doctorate from the University Of San Diego School Of Law in 1988. AV rated by Martindale-Hubble, Linda Goodman has represented internet clients before the California Superior and Appellate Courts, the Ninth Circuit Court of Appeals, the U.S. District, Bankruptcy and Tax Courts. She is admitted to the Ninth Circuit Court of Appeals, U.S. Tax Court, the U.S. District Courts of Colorado, the Eastern, Western, Northern and Southern Districts of California, U.S. District Court and all California State Courts. She is a member of the Business and Internet Sections of the State Bar of California. She is the author of various articles and presentations pertaining to Internet law, business law and litigation.